Hello there allies, archenemies, and everyone in between! Guess who's impulsively been dragged on another reading challenge again by Justine @ Bookish Wisps????? Honestly, I couldn't thank you enough for persuading me to read more. HAHAHAHA. Well, this one is so much more timely and exciting, especially that Avengers: Endgame is coming right up our alley next week! Tissues are ready, and I can't wait for Ant-Man to do his "thing". ALSO, THERE'S JUST GOING TO BE TOO MANY FEELS OOF. :>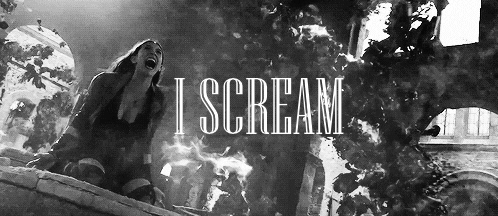 This Avengers Readathon 2019 is made possible by Noura @ The Perks of Being Noura you can head over her blog to sign up and read the details!!! The prompts are all laid out perfectly!
THE AVENGERS OF MY CHOOSING IS…
BADUMM TSS. At first, I wanted to choose her AND Black Widow but who am I kidding????? I've got a lot on my plate now. ESPECIALLY SINCE I DON'T REALLY DO WELL WITH TBRs. Mood reader dilemma's fam! I've also watched the movie and while I love the themes, I find myself not really loving it as I hoped to. IT'S STILL A MUST WATCH THOUGH!
Anyway here is my TBR which I dearly hope I'll stick to. ((Plus, it took me 5 hours to contemplate and pick the books since I'll have to plan all the other contingencies i.e. mood reading.))
First Female Hero: Feminist Read
The Priory of the Orange Tree by Samantha Shannon
I'm definitely with Justine in this pick. You could NOT ask for a more feminist book than this one. I mean duh? QUEENDOMS. MATRIARCHS. FEMALE WARRIORS. Also DRAGONS????

Goodreads Blurb:
A world divided.
A queendom without an heir.
An ancient enemy awakens.
The House of Berethnet has ruled Inys for a thousand years. Still unwed, Queen Sabran the Ninth must conceive a daughter to protect her realm from destruction—but assassins are getting closer to her door.
Ead Duryan is an outsider at court. Though she has risen to the position of lady-in-waiting, she is loyal to a hidden society of mages. Ead keeps a watchful eye on Sabran, secretly protecting her with forbidden magic.
Across the dark sea, Tané has trained all her life to be a dragonrider, but is forced to make a choice that could see her life unravel.
Meanwhile, the divided East and West refuse to parley, and forces of chaos are rising from their sleep.
Kree: Book Set In Different Universe
I've only read one short story from Cindy Pon which was absolutely a fave. (It's a Chinese derivation of the Greek myth of Medusa) Want is set in an alternate dystopian Taiwan, and I've been there for a school trip last year!!! I'd love to see more of Taiwan from here.
Goodreads Blurb:
Jason Zhou survives in a divided society where the elite use their wealth to buy longer lives. The rich wear special suits that protect them from the pollution and viruses that plague the city, while those without suffer illness and early deaths. Frustrated by his city's corruption and still grieving the loss of his mother, who died as a result of it, Zhou is determined to change things, no matter the cost.
With the help of his friends, Zhou infiltrates the lives of the wealthy in hopes of destroying the international Jin Corporation from within. Jin Corp not only manufactures the special suits the rich rely on, but they may also be manufacturing the pollution that makes them necessary.
Yet the deeper Zhou delves into this new world of excess and wealth, the more muddled his plans become. And against his better judgment, Zhou finds himself falling for Daiyu, the daughter of Jin Corp's CEO. Can Zhou save his city without compromising who he is or destroying his own heart?
Captain Marvel's Suit: Book With Red, Blue or Yellow
This is a fantasy historical fiction speckled with all of Versaille's grandeur! I fcking love that cover design and I'm all here for the world building and architecture!!! Also, it fits the prompt so perfectly AAAAAAHHHH.
Goodreads Blurb:
Paris in 1789 is a labyrinth of twisted streets, filled with beggars, thieves, revolutionaries—and magicians…
When smallpox kills her parents, Camille Durbonne must find a way to provide for her frail, naive sister while managing her volatile brother. Relying on petty magic—la magie ordinaire—Camille painstakingly transforms scraps of metal into money to buy the food and medicine they need. But when the coins won't hold their shape and her brother disappears with the family's savings, Camille must pursue a richer, more dangerous mark: the glittering court of Louis XVI and Marie Antoinette.
With dark magic forbidden by her mother, Camille transforms herself into the 'Baroness de la Fontaine' and is swept up into life at the Palace of Versailles, where aristocrats both fear and hunger for la magie. There, she gambles at cards, desperate to have enough to keep herself and her sister safe. Yet the longer she stays at court, the more difficult it becomes to reconcile her resentment of the nobles with the enchantments of Versailles. And when she returns to Paris, Camille meets a handsome young balloonist—who dares her to hope that love and liberty may both be possible.
But la magie has its costs. And when Camille loses control of her secrets, the game she's playing turns deadly. Then revolution erupts, and she must choose—love or loyalty, democracy or aristocracy, freedom or magic—before Paris burns…
Captain Marvel: New Release
Descendants of the Crane by Joan He
My most anticipated book of 2019!! Every book blogger I stan really loved this, so can you blame me??? Also check out Justine's 119 Thoughts While Reading Joan He's Descendant of the Crane post!!! I really got all hyped up because of it.
Goodreads Blurb:
Princess Hesina of Yan has always been eager to shirk the responsibilities of the crown, dreaming of an unremarkable life. But when her beloved father is found dead, she's thrust into power, suddenly the queen of a surprisingly unstable kingdom. What's more, Hesina believes that her father was murdered—and that the killer is someone close to her.
Hesina's court is packed full of dissemblers and deceivers eager to use the king's death for political gain, each as plausibly guilty as the next. Her advisers would like her to blame the neighboring kingdom of Kendi'a, whose ruler has been mustering for war. Determined to find her father's actual killer, Hesina does something desperate: she enlists the aid of a soothsayer—a treasonous act, punishable by
death, since magic was outlawed centuries ago.
Using the information provided by the sooth, and uncertain if she can trust her family, Hesina turns to Akira—a brilliant investigator who's also a convicted criminal with secrets of his own. With the future of Yan at stake, can Hesina find justice for her father? Or will the cost be too high?
Carol Danvers: Badass Female Character
I actually want to read more high fantasy books by male authors this year. This is because I've ALWAYS read fantasy books by female authors which is nice but I also want to push my comfort zone!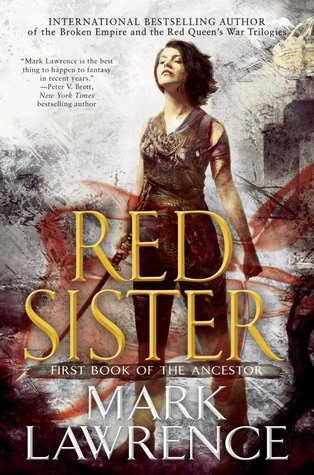 Goodreads Blurb:
I was born for killing – the gods made me to ruin.
At the Convent of Sweet Mercy young girls are raised to be killers. In a few the old bloods show, gifting talents rarely seen since the tribes beached their ships on Abeth. Sweet Mercy hones its novices' skills to deadly effect: it takes ten years to educate a Red Sister in the ways of blade and fist.
But even the mistresses of sword and shadow don't truly understand what they have purchased when Nona Grey is brought to their halls as a bloodstained child of eight, falsely accused of murder: guilty of worse.
Stolen from the shadow of the noose, Nona is sought by powerful enemies, and for good reason. Despite the security and isolation of the convent her secret and violent past will find her out. Beneath a dying sun that shines upon a crumbling empire, Nona Grey must come to terms with her demons and learn to become a deadly assassin if she is to survive…
Mar-Vell: Written by a Female Author of Color
The Gilded Wolves by Roshani Chokshi
Also another anticipated book for this year! I love the diversity present in this one and I'm very excited to read about a Filipino character here!!!!!! It would be definitely a first! And that cover design is one to die for.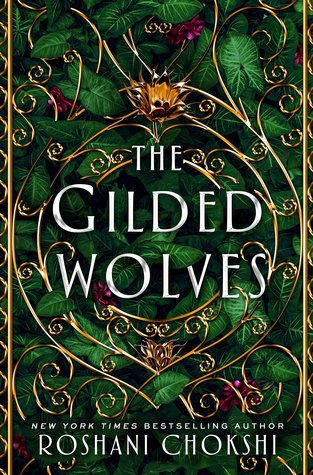 Goodreads Blurb:
No one believes in them. But soon no one will forget them.
It's 1889. The city is on the cusp of industry and power, and the Exposition Universelle has breathed new life into the streets and dredged up ancient secrets. Here, no one keeps tabs on dark truths better than treasure-hunter and wealthy hotelier Séverin Montagnet-Alarie. When the elite, ever-powerful Order of Babel coerces him to help them on a mission, Séverin is offered a treasure that he never imagined: his true inheritance.
To hunt down the ancient artifact the Order seeks, Séverin calls upon a band of unlikely experts: An engineer with a debt to pay. A historian banished from his home. A dancer with a sinister past. And a brother in arms if not blood.
Together, they will join Séverin as he explores the dark, glittering heart of Paris. What they find might change the course of history—but only if they can stay alive.
The additional prompts for Captain Marvel's challenge are the following:
1 ASSIGNMENT FROM THE GUARDIANS OF THE GALAXY PROMPT
Andromeda Galaxy: Book with a Colorful Cover
I am so in the mood for Asian inspired fantasy worlds!!! Which is why I particularly chose this book. This has also very convincing reviews from GR reviewers that I revere. Namely Petrik @ Novel Notions, he is such an eloquent reviewer and has very high standards. I aspire to be at the same level and knowledge with high fantasy as him!!!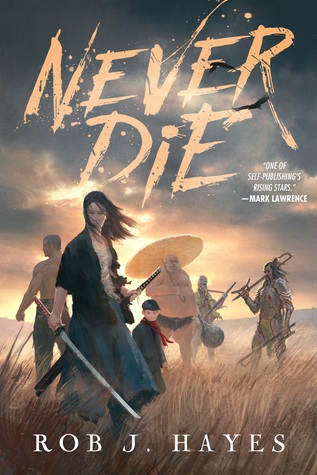 Goodreads Blurb:
Ein is on a mission from God. A God of Death.
Time is up for the Emperor of Ten Kings and it falls to a murdered eight year old boy to render the judgement of a God. Ein knows he can't do it alone, but the empire is rife with heroes. The only problem; in order to serve, they must first die.
Ein has four legendary heroes in mind, names from story books read to him by his father. Now he must find them and kill them, so he can bring them back to fight the Reaper's war.
1 ASSIGNMENT FROM THE BLACK PANTHER PROMPT
The Black Panther: Book with Royalty
Assassin's Apprentice by Robin Hobb
Nothing fits the prompt right than this book! A royal bastard hurhurhurhurrr my favorite booktuber Bec @ becklepanda actually persuaded me to read this.

Goodreads Blurb:
In a faraway land where members of the royal family are named for the virtues they embody, one young boy will become a walking enigma.
Born on the wrong side of the sheets, Fitz, son of Chivalry Farseer, is a royal bastard, cast out into the world, friendless and lonely. Only his magical link with animals – the old art known as the Wit – gives him solace and companionship. But the Wit, if used too often, is a perilous magic, and one abhorred by the nobility.
So when Fitz is finally adopted into the royal household, he must give up his old ways and embrace a new life of weaponry, scribing, courtly manners; and how to kill a man secretly, as he trains to become a royal assassin.
1 ASSIGNMENT FROM ANY OTHER CHARACTER

The Hulk: Book with Green on the Cover
Certainly the last BUT not the least…
My all-time favorite Filipina book blogger Shealea @ Shut Up Shealea worshipped this book so much it pushed me to build this book blog HAHAHAHA. Welp. Definitely gonna watch out for this!!
Goodreads Blurb:
Jade is the lifeblood of the island of Kekon. It has been mined, traded, stolen, and killed for — and for centuries, honorable Green Bone warriors like the Kaul family have used it to enhance their magical abilities and defend the island from foreign invasion.
Now, the war is over and a new generation of Kauls vies for control of Kekon's bustling capital city. They care about nothing but protecting their own, cornering the jade market, and defending the districts under their protection. Ancient tradition has little place in this rapidly changing nation.
When a powerful new drug emerges that lets anyone — even foreigners — wield jade, the simmering tension between the Kauls and the rival Ayt family erupts into open violence. The outcome of this clan war will determine the fate of all Green Bones — from their grandest patriarch to the lowliest motorcycle runner on the streets — and of Kekon itself.
Jade City is the first novel in an epic trilogy about family, honor, and those who live and die by the ancient laws of blood and jade.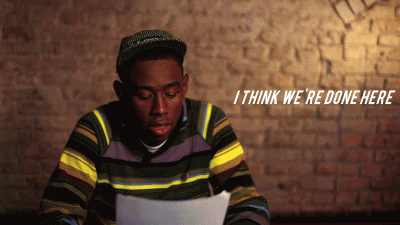 Phew that was too much. As you can see there's a lot of Asian theme going on and that's because I'm trying to finish my #YARC2019 as well. I'm scared yet super excited to start and finish this readathon!!! I don't know if I could pull this off in a month honestly but I GOT A FULL WEEK TO READ A LOT BEFORE OJT AND SUMMER CLASSES START. *fingerscrossed*