Hello there allies, archenemies and, everyone in between! Today I'm going to share to you my two cents on the readership situation here in the Philippines and what it means to be able to read in a third world country. I've initially wanted to write something about the situation of international bloggers but I saw Your Tita Kate's post on this matter and she eloquently dropped all the important points, hands down! Read her post on The Privilege of Being A Bookworm here.
Now before you get offended by the sarcastic undertone of the title, then I implore you to read the whole content before crucifying me. Also, I love that title so just give me a little pat in the back instead okay? This post is brought to you by my sudden life-altering realization when I went to my cousins' place and recognized my own overwhelming privileges! More follow up details on that later.
Now first things first, what is privilege?
Please forgive me for reiterating that simple word but we have to analyze it to know how it works. As you can see, there are three defining words which are: special right, advantage and, immunity. Most of the time we tend to be focused on our disadvantages because we fail to acknowledge the existing privileges we already have. Newsflash: not everybody is born with it! We all just got lucky to be chosen for the okay-ish family algorithm.
Then there's the perpetuating idea that to be intelligent means that you have to be well-read, which is true in some ways! However, mocking other people's level of intellect because of their poor taste in reading or lack thereof is completely counterproductive.
Like what is even the point? Did stating it saved the ocean? Did it help feed the children? Did it secure your place in Heaven? Because first of all, life is a fcking roulette so get off of your high horse Brenda and let me explain to you the privileges every reader from an already disadvantaged third world country have and ultimately, what to do about it.
You have access to books because you have the financial capacity.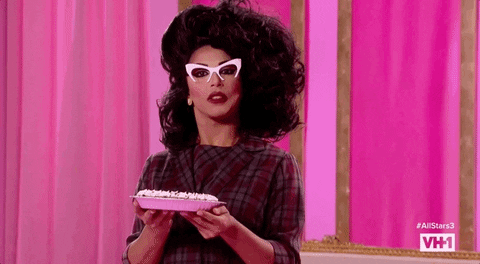 Reading and book blogging is, in fact, a luxury already because not everybody can AFFORD IT. If people don't have the financial capacity in the first place then btch??? how could you expect them to magically read without access to books? Let alone quality material that can contribute to their "intellect"?
Being a bookworm in the Philippines entails that half the books I read are from white authors, and half of it are outdated ones, and only a little bit of the locals. For all my international friends, my country is actually divided into three major parts: Luzon, Visayas, Mindanao. I live in Visayas and unlike Luzon (which usually caters to the majority of bookstores in the country) we have limited access to it. And where I live there are only four – six and, half of it is Booksales.
Now a little story time:
When I was with my cousin last summer, I found out that she was also an avid reader and we automatically made plans to buy books in the nearest Booksale. Naturally, it was a fun and epic experience but I noticed something. She only buys books that are extremely cheap (like 10 to 20 pesos cheap, you do the math for your currency). She believes in quantity over quality when it comes to books because what's important to her is that she gets to read. Not only that but that one time we went to Booksale is the only time she'll buy books for the whole year. Let that sink in.
Some people are just too poor to read and even if they wanted to, there are obvious limitations so please do keep that in mind before you insult others lack of reading habits. For some people especially in my country, reading is a form of luxury, not a necessity.
You have the luxury to read your book comfortably.
The aspect of comfort here is something we all should think about. We often romanticize reading; rainy days, snug and fuzzy couches, a cup of coffee, you know? And while I agree that this isn't applicable to all people we all have our designated safe spaces to read and, some don't have one. Reading is an immersive experience and sometimes we need to have that space to digest what's in front of us. Yes, you can read anywhere if you wanted to but the topic here is comfort. For some people, they can't read comfortably because of their living conditions and that is a stark truth we all have to accept.
You get to connect with the book community through the internet.
Yup. Yes. Yeet. Yessir. YEEHAW. The internet is everything. Without it, you can't FANGIRL.
Without the internet, I wouldn't have found the book community and created this passion project of mine. Without the internet, I wouldn't know about the ginormous number of books and new releases that just needs to be added in my TBR ASAP. Without the internet, I wouldn't know what booktube is, what a TBR is???, what RTC is (hahah), all the lingo that I've accumulated and, I wouldn't have found new friends that share the same passion that I have.
Without the internet, I wouldn't have felt this sense of belongingness I now have with the book community. Some people in my country can't afford a steady internet connection and some don't even know how to use computers in the first place. And while most schools here teach computer subjects it's not at all in depth or sufficient. Do you see the situation now?
You get to internalize the themes and morals of the story because YOU HAVE A PROPER EDUCATION.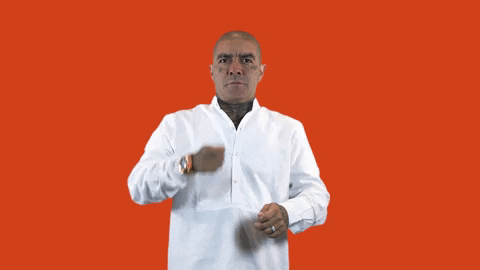 And now I present to you one of the major causes that prevent people from my country to thoroughly enjoy the reader's lifestyle! EDUCATION. I am lucky enough to have graduated from private schools since forever (hopefully this year as well hehe) and acquiring the proper education in a proper environment contributed greatly to my comprehension skills.
I'm not saying that if you graduated from a public school you can't do this as well but if you look closely, the reader population in the Philippines is mostly comprised of individuals from a middle-class family to the higher elite. Learning to appreciate the themes and morals in a story is heavily influenced by our education which apparently, not all of us can easily acquire here in the Philippines because AGAIN not all of us can afford it.
Now What?
So now that I made you feel a little bit horrible about your privileges (loljk that was never my intention!) what do you do with this knowledge? Do you go out there and solve our nationwide poverty? Do you fix the holes in our educational system? What do you do to alleviate this problem and encourage reading?
The answer is simple: you do what you can do.
Let's face it, not all of us are billionaires that can freely shove money to build countless benefits and charities. Not all of us have the capacity and compassion that Efren Penaflorida has when he teaches kids in the slum areas every single day in a pushcart. Not all of us can make a substantial and massive change in the lack of readership in our country. We can't solve the root cause of these problems by attacking the system. It's not that simple.
But we get to choose our own battles and win them in our own terms.
As book bloggers, we get to voice out proper representation in literature, we get to call out problematic portrayals regarding a minority or a certain group, we get to be visible in the type of books we patronize and advocate. We get to be out there and spark relevant conversations in the book community that can change other people's problematic stance, may it be in terms of politics or social issues. We get to share our two cents and hope that we educate people. Lastly, we get to influence, and it is not something to be lightly handled.
Yes, our book blogs are our passion projects but we have the platform to do more. If we can't address the root problem then we can still influence people that have the same privileges we have to do more. Kinda preachy? Think again and step away from your own sodden privileged shoes Brenda.
We are book bloggers and we can do something.
If you're a kindhearted soul and want to make a significant change (at least) and give help to my country feel free to donate your old books or give financial support to these institutions:
1. Books For Guns Project (A-Book-Saya Group)
This was founded by former journalist, Mr. Armand Nocum, that aims to give books to kids of Abu Sayyaf members to divert their path from their parents. They send these books to Mindanao where there is mostly conflict activity. They strive to "putting a book in their [children's] hands before they are forced to pick a gun."
Dean and Kings Legal Public Relations firm at Room 300 Kimvi Building, 1911 Ma. Orosa St. Ermita Manila (fronting the Court of Appeals) or you may call (02) 353-8482 / (02)339-3732 or 0906-4401219.
Email: zamboyo66@yahoo.com
Website: http://www.krislibrary.com
2. Dynamic Teen Company (Balik Eskwela)
Founded by CNN hero of the year Efren Penaflorida, it is a yearly outreach program that aims to donate school supplies and reading materials to underprivileged kids.
188 J. Miranda St. Caridad, Cavite City 4100 Philippines
Tel. no. (6346)431-5263 / Mobile +63917-558-8586
Email: inquiry@dtc.org.ph
3. Aklatang Pambata – Edukasyon para sa Kinabukasan Inc.
It is a children's library founded by community leader Teodoro Iradiel Jr. for children who live and scavenge in Tondo's Smokey Mountain which is actually a large landfill for trash.
c/o Edukasyon Para sa Kinabukasan, Inc.
29 Mendoza St., Barangay Paltok,
San Francisco del Monte, Quezon City
Email : troybdude@yahoo.com
4. Sa Aklat Sisikat Foundation, Inc.
This is a nonprofit professional organization that aims to maintain and encourage reading throughout public schools in the Philippines.
Email: sas@readerstransform.com
3rd Floor Carson Building, Orense cor. Del Carmen Sts.,
Guadalupe Nuevo, 1212 Makati City
Source:
10 Institutions that Need your Books, School Supplies, Old Uniforms. (2019). SmartParenting.com.ph. Retrieved 18 June 2019, from https://www.smartparenting.com.ph/life/home/10-institutions-that-need-your-books-school-supplies-old-uniforms/page/2?
If you read through all of the content, thank you for sparing your time! I hope you all get something from this. Let's be socially aware as book bloggers!