Hello there allies, archenemies and, everyone in between! We all know that we have a specific type when it comes to our crushes. I found out that I have a super soft spot for funny guys with the same music taste as mine. Definitely not a stable sign that I'm ready to be in a legit relationship by the way! Welp, this is to say that we also have our own specific type with books and today, I'm going to share to you all how I get smitten with these hardbacks!
Art as a magic system in a fantasy setting.
Finding this specific element in a fantasy book is quite an ordeal and maybe there are actually a lot out there, I just haven't found them yet. (If you do, please tell me in the comments below!) I can only name a few but what makes this very appealing is that incorporating art in a fantasy setting divulges the creative process and, its components are then converted into magical properties. It demands great attention to detail and it just keeps me on my toes! This is also a perfect way to be educated with different forms of art! The notable books that I know that use this are the following; just click on the pictures to be redirected to my review of it or in its Goodreads page.
The architecture is described accurately and is incorporated in the world building effectively.
I'm an architecture student, so can you really blame me? I love to see a book that adeptly describes the architecture because it shows that the author had done his/her research and doesn't merely make up for the lack of it through flowery words. I've seen a lot of lazy writing of the architecture/ setting in a book and that alone persuades me to DNF it. Architecture reflects the culture of the people, belief systems, political dynamics, and living conditions. If you get it right, then this makes your world building more grounded.
Some of the books that I've read that display this are the following:
Unexplained deaths or mysteries that need to be solved by an unreliable narrator.
Well hello there! If this isn't the premise to every psychological thriller and murder mystery book. I love unreliable narrators even if I wanna wring their neck sometimes. This type of premise just keeps me on my toes because what else can I do but read in order to get my answers? My current favorite book that showcases this is:
Relating to the occult
Quick disclaimer: I don't worship Satan. But I'm really interested when a book has elements of the occult like ley lines, tarot readings, hypnosis, astrology, you name it! I'm just utterly weak for that shit. Anyway, totally not book related, why don't you try out and watch this tarot reading by my favorite tarot youtuber! HAHAHA ENJOY. (So far her predictions were true!)
Accurate Asian representation in the cast and not just token diversity!
When I was a starting bookworm, most of the books that I read are from white authors. I never had the idea that there are books that represent me as well until last year! YES, LAST FREAKING YEAR. Because I became more involved with the book community, I realized that I needed all these representations! So yaaaayy. I also joined the Year of the Asian Reading Challenge where I try to read more Asian reps, and you can always join! Just click the link to my post to be redirected.
Endearing and unexpected relationship dynamics 
We read books to experience and I love it when I read about human connections! Found families, unexpected friendships, ambiguous and nuanced relationships? If I see that in the blurb, then you know what happens next!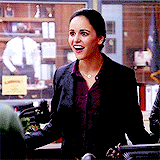 Well fleshed out characters.
Redemption arcs, detailed origin stories, distinct voices, belief systems, quirks, everything that makes a characters makes my whole world round!
I love character-driven books more than plot-based ones simply because I get to be in their shoes, I get to connect, I get to empathize. That for me is the heaviest reasons why I still continue to read. Studying well fleshed out characters had also improved my people skills so there's that too! Here are some of the books that fall on this category:
Retellings with a twist or a darker turn.
I had this phase last year that I was so into dark retellings. This was mainly because retellings appeal to our nostalgia and I find it all the more compelling when it skirts through heavy themes. It's pretty uncomfortable to read but it also begs to question the problematic subtext of our "innocent" fairytales. Some of my favorite retellings are the following:
Feminist books
Because we all still need feminist books!!!!
I've read only a few books that strongly advocated feminism and let me tell you something they all have in common–they all made me cry. To say that the feminist movement is so "overrated" just explains how you all don't experience the microaggressions and struggles women still have. Yes, our society's improving but let's face it; we have to continue educating little girls and women alike. Here are some of the books that I love showcasing this!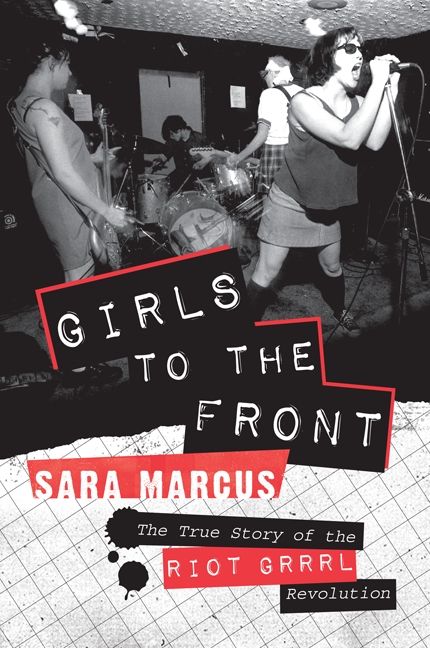 Enemies to lovers trope
My guilty pleasure. I just fall for this shit every single time. The sexual tension is there, the stakes are high, the banter is JUST SO FCKING GOOD. This trope will be the death of me! The only notable book that delivered this trope very well is The Hating Game and I still have to find another book with this trope. *sobs* Please comment down if you know some books!!!!! I BEG OF YOU.
Set in magical schools with trials
HELLO HARRY POTTER? PERCY JACKSON SERIES? THE RITHMATHIST? This kind of setup is something we all could agree on (I hope) that it gives us the most well fleshed out character arcs and developments.
The Book Cover calls me
Well hello there. I'm a sucker for well illustrated book covers and I adore the artists so much for creating these beauties! That's why I'm compelled to make a separate blog post on them as well. Read about:The Artists Behind The Book Covers | A Long Overdue List Of Our Unseen Heroes
Can you relate to the following categories?
What are the other reasons that persuade you to read a book?