Title: My Fate According to the Butterfly
Author: Gail D. Villanueva
Date Published: July 30, 2019
Rating: 5.00/5.00
Synopsis:
When superstitious Sab sees a giant black butterfly, an omen of death, she knows that she's doomed! According to legend, she has one week before her fate catches up with her — on her 11th birthday. With her time running out, all she wants is to celebrate her birthday with her entire family. But her sister, Ate Nadine, stopped speaking to their father one year ago, and Sab doesn't even know why.
If Sab's going to get Ate Nadine and their father to reconcile, she'll have to overcome her fears — of her sister's anger, of leaving the bubble of her sheltered community, of her upcoming doom — and figure out the cause of their rift.
So Sab and her best friend Pepper start spying on Nadine and digging into their family's past to determine why, exactly, Nadine won't speak to their father. But Sab's adventures across Manila reveal truths about her family more difficult — and dangerous — than she ever anticipated.
Was the Butterfly right? Perhaps Sab is doomed after all!
Add it on Goodreads | Buy it on Amazon
Hello there allies, archenemies and, everyone in between! This is by far the most relevant book I've read this year that resonated so much with me (and the only MG book I've read!). I have to thank Cara @ The Little Miss Bookworm, Kate @ Your Tita Kate, and of course Shealea @ Shut Up, Shealea. I salute this trio for making this blog tour possible and continuing to advocate diverse and marginalized reps in the book community.
PS. YOU ARE REQUIRED TO FOLLOW THESE QUEENS
Now let me share to you the many reasons why My Fate According to the Butterfly is a relevant read not just to Filipinos but to every reader as well.
Addresses the pitfalls of toxic Filipino traits and breaks it down into digestible commentaries fit for a kid's comprehension.
Filipino culture is overridden with toxic traits brought by 333 years of colonialization from the Spaniards and welp, just general "traditional" yet regressive takes that most of the community can't seem to get rid of just yet (we are finally progressing though it's pretty slow). This book was unapologetic with addressing all these root causes in such a *gaspsdidyoujustrevealthat?* yet effective way for the comprehension of a younger audience. This was really educational and I find myself pumping my fists in the air while reading every minuscule flaw that every Filipino (like me) is so sick of.
From colonial mentality, harmful stereotypes of femininity, homophobia, and even white privilege, Gail never shied away from shedding light to all of these while simultaneously making it so easy to read for children. I mean, I can't qualify as a kid anymore obviously, but upon reading this book it made me realize how much it still stays true and important to be seen not just by kids but also to young adults AND adults alike.
How Gail managed to do this eloquently still makes my heart all gooey with gratitude.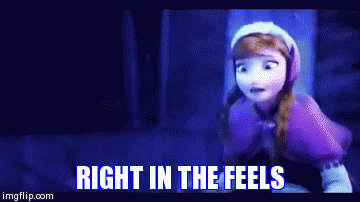 Skirts the situation of the War on Drugs in the Philippines in a kid's perspective
This was in fact, the main reason why I was dying to read this book. It's not every day that you get this kind of representation which mind you, provides a necessary take and commentary on what really is happening in the Philippines' war on drugs.
What I loved about it the most though, was how it fleshed this element out through exploring the many casualties–THE FILIPINOS. It provided a different lens yet one which so many readers could relate to. The War on Drugs isn't an easy topic yet it amazes me how Gail managed to explain this thoroughly in a safe distance for a kid's level of perception without glossing over it. HANDS DOWN TO OUR QUEEN!
Pinpoints the negative connotations of privilege and how one can acknowledge and use it for the better.
Sab, our MC is in fact a privileged Filipino kid who doesn't have to worry when her next meal would arrive, or if they will get relocated again from one slum to another, and worry about school. Sab represents the middle-class Filipino kids and in a sense, I loved how Gail framed the story in her lens.
Because let's face it, the kids who have the capacity to read this book are mostly Sabs who have the proper education and could afford reading this. My point here is that Gail somehow predicted this outcome and was armed to educate and not to shame. Privilege can somehow numb you of others' sufferings, and this book reiterated how important it is to acknowledge all of our privileges and aim to use it for the better. Literacy is still a major problem in my country and I really love how this book aims to educate and inspire young folks to do more or just you know, be more socially aware.
Introduces a new light in the predicaments every family have especially on separation, identity crisis, and recovery.
This book skirted on the father-daughter relationship dynamics and I have to admit guys, I shamelessly cried in public after the reading the last parts. As a 100% daddy's girl, I can attest that this will also hit you all in all the right places. This book was such an emotional ride mind you!
My last point here is that, despite being initially an MG book, this also divulged on the difficulties of parenthood. I mean, there isn't an existing manual for "How To Be A Good Parent" and if there is, the world would be quite a better place. But parents just have to wing it and do sacrifices for their family without the guide of any existing manual.  Not only that but it also showed how even our parents have their own problems on self concept. Reading through Sab's father and her mom in some ways reminded me how lucky and privileged I am with my parents and that despite their flaws we are still "one big happy family". This book reiterated how family is so crucial to an individual's development and I am eternally grateful for Gail in creating this little book with bigger lessons to impart. THANK YOU.
EXCERPT OF MY FATE ACCORDING TO THE BUTTERFLY
If you see the Butterfly, somebody you know will die. Or has already died. my dad wasn't clear. He just said if the Butterfly lands on something of yours, you should expect Death to come knocking at your door.
---
"Butterflies again?"
That's my ate, my big sister, Nadine. She doesn't believe in the Butterfly.
Well, Ate Nadine doesn't believe anything Dad says.
"You've got this entire park to inspire you, and you pick those pesky little things," she continues, sitting beside me. Ate Nadine tosses her silver notebook on the picnic table, "I swear, Sab. This obsession needs to stop."
It's a little after one in the afternoon–the time of the day when the humid, sweltering heat of Metro Manila is most unforgiving. Ate Nadine and I are wearing similar tank tops and denim shorts, but hers look fresh and clean. Mine, on the other hand, are icky with sweat and smeared with oil pastel.
"I'm not obsessed." I flip my painting over, hiding it from her sight.
Thing is, I do love to draw and paint butterflies. But I never color them black, nor do I make them bigger than an inch or two. Okay, maybe I am obsessed with drawing other kinds of butterflies, since I can't bring myself to draw the Butterfly.
Dad described the Butterfly as being black as the starless night sky. It's a giant compared to your garden-variety moth–probably even bigger than my hand. Its dark, mysterious vibe is beautiful and sinister at the same time. A perfect inspiration for a newbie artist like me.
Still, I can't get myself to create anything remotely resembling my father's Butterfly. Call me superstitious, but no way am I making art that might bring bad luck to our family.
"Stop being so melodramatic. It's not like I can't un-flip your painting." Ate Nadine rolls her eyes. "Let me see."
I study my sister. We have the same bronze skin, flat nose, and small, dark brown eyes. But her black hair cascades on her shoulders in soft waves, and mine hangs from my head like a dull wig. I have skinny arms, and she has curves. During my bitter moments, I think of her as an upgraded version of me. On days like this one, however, I look up to Ate Nadine.
I'm pretty sure I managed to capture the view of a bug from the ground. Still, I want to know my sister's opinion, so I push the artwork across the table.
"It's fine, but you need to add more shadows behind the blades of grass. Right now, it looks like a picture frame of fake leaves," Ate Nadine says in a brisk manner. She's harsh, but I'll take it. I'm lucky she has time to look at my work at all.
BOOKSTAGRAM POST & MOOD BOARD!
This was my first time to delve in the world of bookstagram and I was so ecstatic and scared at the same time! I even dragged two of my best friends to assist me in coming up with the compositon of the pic HAHAHAH. Nevertheless, I was so lucky to find the same blue, yellow and, pink mural that matched this cutie! Also, a million thanks to Cara for assisting me in the How To's of book delivery BECAUSE I WAS SUCH A SHAMELESS NOOB who is now eternally grateful!!!
I wasn't supposed to do an aesthetic mood board but I honestly forgot to highlight my favorite quotes in the book so I'll have to compensate! ((On one hand, I read the book without ever taking any notes because I was so enthralled GAAAHH))
ABOUT THE AUTHOR
---
Gail D. Villanueva is a Filipino author born and based in the Philippines. She's also a web designer, an entrepreneur, and a graphic artist. She loves pineapple pizza, seafood, and chocolate, but not in a single dish together (eww). Gail and her husband live in the outskirts of Manila with their dogs, ducks, turtles, cats, and one friendly but lonesome chicken. Her debut novel, My Fate According to the Butterfly, is coming from Scholastic Press on July 30, 2019
WEBSITE | GOODREADS | INSTAGRAM | TWITTER | FACEBOOK | PINTEREST
JOIN US ON THE TWITTER CHAT!
FOLLOW THE TOUR!
Have you read this book? HIT ME UP WITH YOUR FEELS PLS
MG books leave a profound mark on us all, what are some of the notable MG books you've read that you still think stays relevant?