Title: The Ghost Bride
Author: Yangsze Choo
Publication Date: August 6, 2013
Synopsis
"One evening, my father asked me if I would like to become a ghost bride…"
Though ruled by British overlords, the Chinese of colonial Malaya still cling to ancient customs. And in the sleepy port town of Malacca, ghosts and superstitions abound.
Li Lan, the daughter of a genteel but bankrupt family, has few prospects. But fate intervenes when she receives an unusual proposal from the wealthy and powerful Lim family. They want her to become a ghost bride for the family's only son, who recently died under mysterious circumstances. Rarely practiced, a traditional ghost marriage is used to placate a restless spirit. Such a union would guarantee Li Lan a home for the rest of her days, but at a terrible price.
Add it on Goodreads | Buy it on Amazon
"It seemed to me that in this confluence of cultures, we had acquired one another's superstitions without necessarily any of their comforts."
Truth be told, I never really read the blurb before reading this. I just read this as a part of my Year of the Asian Reading Challenge 2020 and boy, oh boy was I glad to have done so. Personally, I recommend others to not read the whole blurb as well (I cut the Goodreads blurb above!) to get the whole experience because it kind of gives most of the meat of the story. I actually only read it after finishing the whole book HAHAH. Now, onto the review.
---
Digestible and beautiful writing style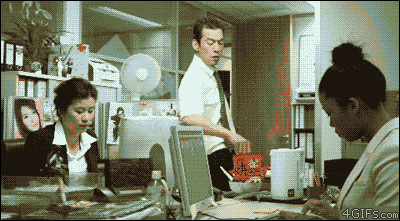 Yangsze Choo's prose is simple yet stylistic in a sense that she adeptly knows how to build anticipation and relief in a matter of a paragraph or less. I honestly love how she paces each subdivision of the chapter just right without ever leaving you hanging.
Alongside this, the major transitions were executed perfectly! Choo strikes you with the last sentence every time and my heart is just sooooo happy with how everything flows. One thing's for sure, the writing is really compelling and you'll probably breeze through the book as well.
---
Divulges an immersive cultural experience of the Orient 
This is honestly my favorite part of the book and I also think that this is its greatest strength. I savored each cultural detail by heart and even researched them to visualize it more! What I love the most about this is the fact that because the story is set on Malacca, (now Malaysia) I get to see parallels in my Filipino culture and language as we were descended from them.
I really enjoyed picking on each familiar word and putting the pieces together in relation to my own culture! Not only that, but I've learned tenfold of the Chinese cultures as well as other South East Asian references while reading this as opposed to my Asian History class in high school. HAHAHA I seriously loved reading all the details of the cultural backdrop.
The Asian culture was showcased in everything from the garments, jewelry, sculptures, food (oh my dear lerd, everything was just so delectable to read!), architecture, the caste system, conventional customs and, most of all, the convergence of the belief systems of the people. What makes this so appealing is because I get to visualize it vividly without the need to always check on the internet. That is, in fact, such a bonus for me!
The author was actually a local of Malaysia as well and you'll definitely see that she did her research well and fleshed them out from experience. This just makes my heart gooey and soft because I felt like a tourist during my reading experience!
---
The layers of Chinese mythology were wrapped neatly like a bowl of pork dumplings

Pork dumplings are my all-time favorite meal and as it turns out, the mythology present in this book is also a newfound favorite! The mythology heavily draws from Buddhist and Taoist perspectives however, the author also stylized it with her own flair.
If you've watched the South Korean movie Along with the Gods: The Two Worlds and the Japanese animated film Spirited Away by Studio Ghibli, you will definitely see a lot of parallels that made those two films enthralling. 
I can't say much in this aspect because you have to read them to experience it yourself!
---
Presents twist after twist after twist
I think my surprise on the twists hinged on the fact that I haven't read the blurb at all. HAHAHAHA. Nevertheless, I believe that each twist gets more gripping and will leave you wondering with how everything will turn out by the end.
---
Rooted in the trappings of filial love (for better or worse)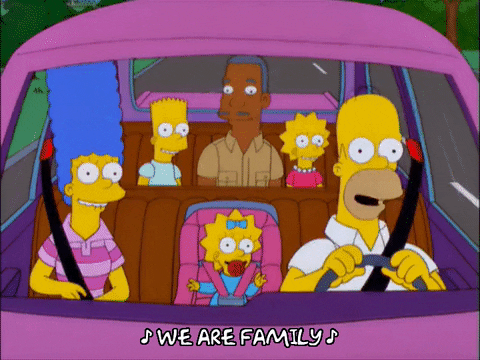 The plot progression is heavily rooted in the decisions and choices of each family. Everything, in fact, escalated in conflict then tied neatly because of the interventions of the families in the book. This reiterates one of the most notable Asian characteristics which is filial love.
---
Minor Issues
The Ghost Bride is not a perfect book. It has some minor plot holes that bugged me in the end, the escalation by the last part was also kind of messy and rushed, and most of all I sometimes get stressed over the main heroine for her minor flaws. She could be selfish  and lacks agency sometimes though this is not to say that she isn't a strong character.
Despite these minor issues though, I still find myself completely enthralled by the beauty of this book. I highly recommend this! (Just don't rely solely on a fluffy romance heheh)
---
Rating
Have you read The Ghost Bride as well?
What are the other historical Asian novels can you recommend?