Title: Jade War (The Green Bone Saga #2)
Author: Fonda Lee
Date Published: July 23, 2019
Rating: 5.00/5.00
Synopsis:
Jade War, the sequel to the World Fantasy Award-winning novel Jade City, the Kaul siblings battle rival clans for honor and control over an Asia-inspired fantasy metropolis.
On the island of Kekon, the Kaul family is locked in a violent feud for control of the capital city and the supply of magical jade that endows trained Green Bone warriors with supernatural powers they alone have possessed for hundreds of years.
Beyond Kekon's borders, war is brewing. Powerful foreign governments and mercenary criminal kingpins alike turn their eyes on the island nation. Jade, Kekon's most prized resource, could make them rich – or give them the edge they'd need to topple their rivals.
Faced with threats on all sides, the Kaul family is forced to form new and dangerous alliances, confront enemies in the darkest streets and the tallest office towers, and put honor aside in order to do whatever it takes to ensure their own survival – and that of all the Green Bones of Kekon.
Jade War is the second book of the Green Bone Saga, an epic trilogy about family, honor, and those who live and die by the ancient laws of blood and jade.
Add it on Goodreads | Buy it on Amazon
Hello there allies, archenemies and, everyone in between! Have I ever mentioned that it's all thanks to Shealea @ Shut Up, Shealea for pushing me to create my own book blog and read more diverse books? Not yet? THEN YOU SHOULD GO AND FOLLOW HER ASAP OK? Give her some love pls.
I could not stress this enough but Shealea have been doing so many heavy lifting in making it possible for international book bloggers like myself to read more diversely and read actual ARCs. Which is kind of a big deal for us underprivileged folks. *laughs hysterically* Anyway, I would like to thank her for making this blog tour possible!
So today, I won't be doing my formal review as usual (because I'm trash and totally unprepared while reading this) I will hopefully be writing a more incoherent review soon! I'm so sorry, I know thesis is not an excuse so please bear with my uneloquent ass for now.
P.S. I also did such an unorganized bullet review with Jade City so Y A S for #consistency. AHAHHAHAHA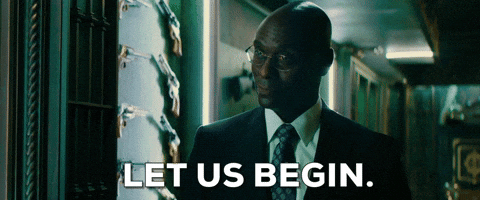 Fonda Lee doesn't know the word SOPHOMORE SLUMP because she created one of the best and elevated sequels of the century. No joke. If you think Jade City is so amazing wait for Jade War to slap all your high expectations because dang son, the pedestal you put Jade City on ain't high enough.
Do you crave for well-written action scenes? Like the ones where you can actually see the whole scene playing out before your eyes while forgetting the fact that you ARE reading??? Man, well this book is for you!
Every fight scene may it be a minor brawl or a full fcking warzone, Fonda Lee knows all the tricks and unconventional turns! Reading about these parts dragged my heart to exhilaration and fear. IT'S JUST SO GOOD.
Politics! I mean, I'm not that well versed when it comes comprehending much of the scheming parts but Fonda laid it out so well where there is zero boredom present in these parts. Not only that, but she wrote it fluently and easily for my poor brain cells. It's easily one of my favorite parts because it sets up a believable world-building and logical conflicts. It's utterly perfect.
 I also love how Jade War provided a new lens on diaspora, parenthood, and the struggles of constricting gender roles. It had provided a lot of social commentaries since Jade City and it doesn't fail to add more learnings on different topics that needed to be talked about!
Powerful Women on the spotlight! Not gonna divulge more, you just have to read it for yourself to see how FCKING AMAZING AND EMPOWERING IT IS TO READ ABOUT WOMEN WHO WIELD POWER IN ALL ITS FACETS.
WELL FLESHED OUT CHARACTERS THAT MAKES ME ALL GOOEY. I am a sucker for character-driven books compared to plot-driven ones but Jade War managed to blend these two elements efficiently! My poor heart is aching with love for this book.
In conclusion, I love this book and I can't say anything anymore other than READ THIS!
CUSTOMIZED PLAYLIST FOR TWO OF THE KAUL SIBLINGS
I have fashioned these playlists based on Shealea's Fondaily Series so I know that their musical preferences are definitely canon now. I really love music mind you and I'm so excited coming up with these! (To further emphasize my love for music, I even made it my architectural thesis this year)
I particularly chose Shae and Anden because I have the same music taste as them so this would be kinda easy! Plus I want to recommend my favorite artists as well.
Shae's Playlist
Anden's Playlist
MOOD BOARD FOR JADE WAR
So because I'm channeling this sloppy trash vibe, I wasn't able to create a fanart for Jade War. YES DISHONOR ON MY COW. (I'm so sorry) But as always, I'm going to compensate for it through mood boards which I found that I actually enjoy doing! I hope you like these as well. (Photos were taken from Unsplash)

ABOUT THE AUTHOR
---
Fonda Lee writes science fiction and fantasy for adults and teens. She is the author of the Green Bone Saga, beginning with Jade City (Orbit), which won the 2018 World Fantasy Award for Best Novel, was nominated for the Nebula Award and the Locus Award, and was named a Best Book of 2017 by NPR, Barnes & Noble, Syfy Wire, and others. The second book in the Green Bone Saga, Jade War, releases in the summer of 2019. Fonda's young adult science fiction novels Zeroboxer (Flux), Exo and Cross Fire (Scholastic), have garnered numerous accolades including being named Junior Library Guild Selection, Andre Norton Award finalist, Oregon Book Award finalist, Oregon Spirit Book Award winner, and YALSA Top Ten Quick Pick for Reluctant Young Adult Readers. In 2018, Fonda gained the distinction of winning the Aurora Award, Canada's national science fiction and fantasy award, twice in the same year for Best Novel and Best Young Adult Novel.
Fonda wrote her first novel, about a dragon on a quest for a magic pendant, in fifth grade during the long bus ride to and from school each day. Many years later, she cast her high school classmates as characters in her second novel, a pulpy superhero saga co-written with a friend by passing a graphing calculator back and forth during biology class. Fortunately, both of these experiments are lost to the world forever.
Fonda is a former corporate strategist who has worked for or advised a number of Fortune 500 companies. She holds black belts in karate and kung fu, goes mad for smart action movies (think The Matrix, Inception, and Minority Report) and is an Eggs Benedict enthusiast. Born and raised in Calgary, Canada, she currently resides in Portland, Oregon.
WEBSITE | GOODREADS | TWITTER | FACEBOOK | TUMBLR
FOLLOW THE TOUR!

Have you read Jade War already????
Did you listen to the playlists? If not, THEN DISHONOR ON YOUR COW. Loljk I really enjoyed compiling it so please do.
Who's your favorite Kaul sibling?
How do you cope from such an amazing book? H E L P.