Title: Wonderwoman: Warbringer
Author: Leigh Bardugo
Date Published:  August 28, 2017
Rating: 4.25/5.00
Synopsis:
Daughter of immortals.
Princess Diana longs to prove herself to her legendary warrior sisters. But when the opportunity finally comes, she throws away her chance at glory and breaks Amazon law—risking exile—to save a mortal. Diana will soon learn that she has rescued no ordinary girl, and that with this single brave act, she may have doomed the world.
Daughter of death.
Alia Keralis just wanted to escape her overprotective brother with a semester at sea. She doesn't know she is being hunted by people who think her very existence could spark a world war. When a bomb detonates aboard her ship, Alia is rescued by a mysterious girl of extraordinary strength and forced to confront a horrible truth: Alia is a Warbringer—a direct descendant of the infamous Helen of Troy, fated to bring about an age of bloodshed and misery.
Together.
Two girls will face an army of enemies—mortal and divine—determined to either destroy or possess the Warbringer. Tested beyond the bounds of their abilities, Diana and Alia must find a way to unleash hidden strengths and forge an unlikely alliance. Because if they have any hope of saving both their worlds, they will have to stand side by side against the tide of war.
Add it on Goodreads | Buy it on Book Depository
Hello there allies, archenemies, and everyone in between! DID YOU WATCH THE VIDEO ABOVE???? DON'T YOU DARE READ ON WITHOUT WATCHING THAT CINEMATIC WORK OF ART! If you did welp, you're welcome to continue.
It's my first time to do a buddy review with the ever so patient and kind book hooman Justine, this was actually inspired from a buddy review by Tiffany @ Read By Tiffany where we basically ask each other questions about the book in our blog. Head over to Justine's nook as well to read about her answers!
1. What was your initial expectation prior to fully delving into the book?
I WAS DEFINITELY STOKED WHEN I FOUND OUT I COULD FINALLY READ THIS BEAUTY. I've watched the movie and although I didn't particularly love it (I mean, how is she still gorgeous after emerging from a freaking wreckage?? NOT EVEN A SMUDGE. HAHAHA But seriously though, not the best one.) I automatically visualized Gal Gadot; she's just so dang perfect for Diana's profile, and thanks to the movie franchise she'll forever be the Diana Prince I'll see. I don't usually seek visual aids before I read books, but I found that it really helps me be grounded while reading.
2. Which aspect/theme of the book do you like least/best?
I really love the world building of Themyscira and tbh, I wish the whole plot was situated there instead. The magic system and sisterhood present on this island was easily the best aspect for me. It's not too technical but carries a sense of intrigue that will hook any reader! You definitely have to read it to know what I'm saying. AND OF COURSE THE FRIENDSHIP. I- JUST. FCKING. READ. IT. *sobs*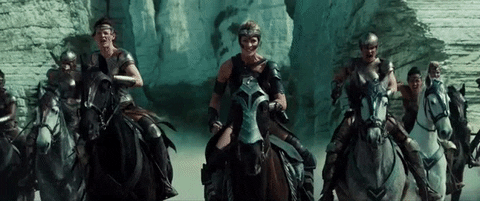 The least favorite aspect of mine would probably be…a spoilery one, so I'm not answering that HAHAHAHA. Nevertheless, this book was the bomb!
3. How do you feel about Alia and Diana's friendship?
Friendships are the heaviest and compelling theme in this book and, honestly, I love that I get to see this kind of sisterhood represented in literature. Alia and Diana's friendship was authentic and relied more on their shared experiences. They didn't have an easy start that's for sure but the fact that their friendship wasn't constricted by their differences in culture, in their physical appearance, and strengths, make it all the more compelling. They were women who fought their own wars in their own terms and, they supported each other unwaveringly.
"Sister in battle," murmured Diana, "I am shield and blade to you."
"And friend."
"And always your friend."
GAHD I HAVE GOOSEBUMPS AND ALMOST TEARED UP READING THIS Y'KNOW?
4. How would you compare Bardugo' writing among her other books?
Leigh Bardugo had been canonized as one of my worshipped authors ever since I drowned in the epic beauty fo Six of Crows. SHE'S MY QUEEN OK? And I'm not disappointed with how she weaved her words in this book. I think Bardugo delivers a different style every time she writes a new book, Wonderwoman: Warbringer was definitely not overridden with purple prose as opposed to her other book The Language of Thorns, and it wasn't as fast paced as Six of Crows. It was a different taste but the one thing that makes it Bardugo-esque was how the book was very easy to read. LIKE  YOU CAN'T JUST STOP READING KIND OF EASY.
5. Share your fav quote from the book.
I CAN'T JUST GIVE ONE QUOTE OKAY??? THERE WERE SO MANY BEAUTIFUL QUOTES THERE.
My favorite one would probably be:
"If you cannot bear our pain, you are not fit to carry our strength."
This single quote reminds me so well of women's strength!
HONORABLE MENTIONS ARE AS FOLLOWS:
"We can't help the way we're born. We can't help what we are, only what life we choose to make for ourselves."

"Truth means something different when it's given freely."

"You do not enter a race to lose"

"Sisters in battle, I am shield and blade to you. As I breathe, your enemies will know no sanctuary. While I live, your cause is mine."
6. Overall reaction? (But really though, How. Do. You. Feel. About. That. Ending!?!?!?!)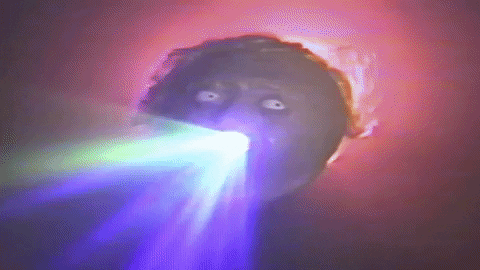 Yes, that was me when I finished the book. It's kind of anticlimactic yet super satisfying?????? IDK WHAT I FELT. JUST THAT I DEFINITELY LOVED IT AND YOU WILL TOO ONCE YOU READ IT.