Hello there allies and archenemies, and everyone in between. It's the time of the year again, for the dreaded intro every new book blogger willingly jumps on. Now let's get on with it!
Why did you start this blog?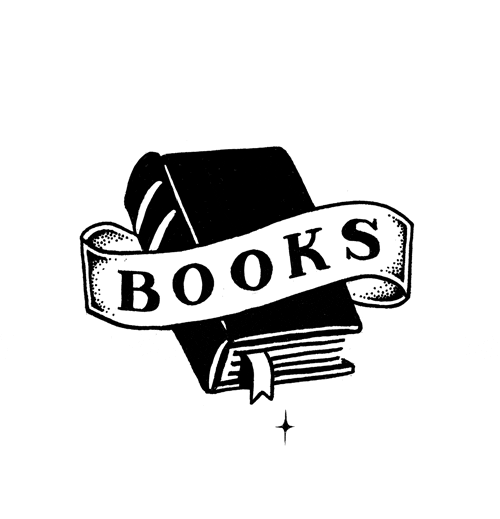 See GIF for the immediate short answer.
Need I say more? HAHAHHA Well actually I've been planning to start a blog in June 2018 just for fun and to build a creative space for me (but never really got into it until December AHAHAH). Mostly, I was influenced by Filipino book bloggers whom I interacted with on Twitter and apparently, Goodreads have far more limitations than the WordPress platform so there's that!
What are some fun and unique things you can bring to book blogging?
N O T H I N G. AHAHAAHHAHA other than my inconsistent blog posts I'm pretty much a nobody in the book blog community. All I can think of is that I want to read and promote more diverse books in my blog and high fantasy novels! I still don't know what path this book blog of mine will follow so I'm just currently going with the ebb and flows of my creativity.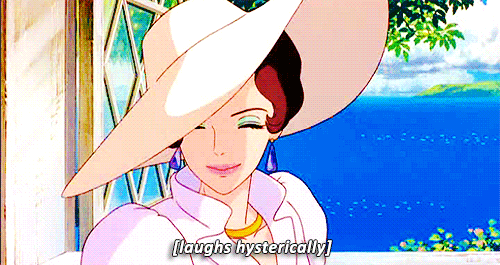 What are you most excited about this new blog?
Uhm does meeting new bookish people count? Also authors! I want to read more ARCs this year and hope that some author would notice my inconsistent yet honest and unbiased reviews. HAHAHAHHA
Why do you love reading?
Reading gave me new places to see, new friends to love, new words to wield, and new ideas and perspectives that molded me into who I am today. Books gave me my first love, and not just the art of reading but ART itself. When I was 9, I read this beautifully illustrated picture book, I can still remember the story although not the title. Because of that, I grew to love drawing and 8 years later I'm an Architecture student (barely breathing) Pretty cheesy right? But every book lover would probably attest to how one could get sentimental over books. I just…mah heart is full of fluff everytime I read.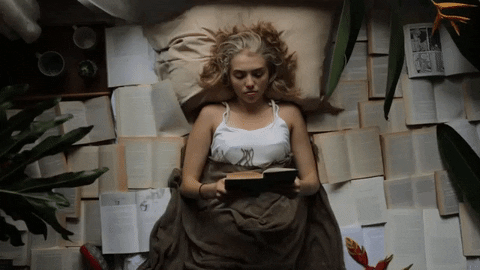 What books or series got you into reading?
Picture books! Thanks to my parents hahahhaha. Although, specifically speaking, I got into reading more addictively because of The Percy Jackson Series and The Fault In Our Stars. Thanks to my high school barkada (HI STAR IF YOU'RE READING THIS) that influenced me to read more!
What questions would you ask your favorite authors?
WHY DAFUQ DID YOU KILL THEM? HUH? 
How can you be so fcktastically amazing?
Can I hug you?
PLEASE SIGN MY WHOLE BEING IN SHARPIE
What challenges do you think starting a blog will be the hardest to overcome?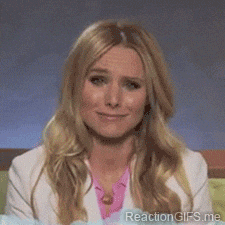 First of all, what have I done????? I thought I was going to be ok with book blogging but ohohohohoboy was I definitely wrong. Here's a definitive list of all my book blogging woes.
Scheduling blog posts?
Reviewing Books with more QUALITY THAN I HAVE EVER WRITTEN?
Overcommitting with Blog Tours and ARCs HAHAHAH
Looking for my own niche of book bloggers?
When did you start reading?
7 YEARS OLD BTCHES. hahahaahhahaha but technically I've read YA when I was 14 and still reading it after 6 years.
Where do you read?
My bed
My desk
In the bathroom
Jeepneys
Classrooms
The Ripples Office
Dunkin Donuts
Coffee shops
ANYWHERE.
What kind of books do you like to read?
HOHOHOHOHOHOH Are you ready for this?
1. YA Fantasy, High Fantasy, Magical Realism, Urban Fantasy, SciFi/Fantasy 
2. Graphic Novels (I'm just a sucker for illustrations)
3. ANTHOLOGIES! (This is a new favorite and I find myself reading them more whenever I'm in the verge of a reading slump. Also, short stories are the best!)
4. Books about antiheroes, terrible MC's with questionable decision-making skills but are still ironically likable, and TSUNDERES (They're basically characters who act tough outside but are softies in reality!)
5. Psychological Thrillers, Murder Fiction, or anything with shady deaths and whatnot (While I may despise horror, I still enjoy thrillers because of Dean Koontz and Gillian Flynn. I read their books when I was 14 and they were too graphic and full of gore and sex and other inappropriate stuff, which is why I loved it! I guess humans with such unpredictable monstrous natures are far more interesting than actual monsters.)
3. Chick Lits and YA Contemporary (I don't read much from this genre anymore but this is where I started my reading career so yup I still try to read some due to sentimental reasons AND for palate cleansers. )