I'd like to thank Lili from Lili's Blissful Pages for tagging me with this! She's very welcoming for new book bloggers and she's also one of the moderators of the online book club, Diverse Divers in Goodreads. Please do check out this club (I'm also a member) and you'll definitely have your fair share of diverse books from diverse voices! I would also like to thank Anthony from Keep Reading Forward for creating this tag. 😊
RULES:
All prompts must be answered.
All answers must be honest
Tag 1-12 people
Link back to the tag post
Credit the tag creator
1.) Santa Claus – A Gift you received or want this year.
I would say that the best gift I received this year are books but they're too obvious HAHAH so instead, I'd answer as to what gift that I want this year. It would probably be my old model of Ray Ban eyeglasses which I misplaced on September 2017, and my parents still don't know that I've lost it so yup! (IT'S SO EXPENSIVE BTW) I need to redeem it before I get caught XD Also, I'd like to have a black watch this year as well since I lost it also this year. Dammit vine! Yeah, I know, it's pretty ironic that I call myself a sentimental but don't even keep my stuff safe.
2.) Mrs. Claus – a favorite Holiday Treat to have Every year
DUH. Of course MACARONI SALAD BTCHES!!! I think this one could be pretty applicable for every Filipino, may it be on birthdays, death anniversaries, and Christmas. It's a staple, and my nanay is definitely the undisputed overlord of macaroni salad! It's not an exaggeration mah friends, it's just the unbiased naked truth HAHAHAH.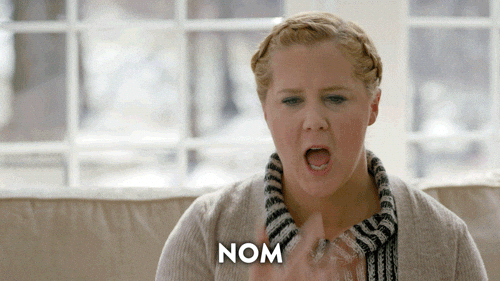 3.) Ghost of Christmas Past – A Holiday memory from your past
I remember when I was in my first year in college, we were required to finish our drawing exam plates for the Christmas break in our Design subject, and oh boy was it stressful. I did not enjoy the vacation at all but it was also a funny experience since I was both doing my plates by the end and the start of the year. I stopped drawing when it was 12:00 AM and happily shouted "Happy New Year" for 3 minutes to my fam then went back to work ahahaha. (I need that kind of motivation back in my life right now)
4.) Buddy the Elf – a Holiday song you like to sing each Holiday season.
Christmas in our Hearts by Jose Mari Chan. Idk, probably every Filipino crank the volume up when this plays on the local radio. It's actually more of a recurring meme every time it's Ber Months hahahah and it's just stuck.
Welp! HAHAHAH there are too many of these iconic memes lurking in the net.
5.) Misfit Toys – An unpopular toy you really wanted to get one year.
Toys??? HMMMM hahahahahah I don't like toys though hahahahhaha and my brain just keep conjuring inappropriate stuff so nope. I don't need one.
6.) Grinch – A moment when your heart grew three sizes
I went to the Ben&Ben concert this year and it was such a very heartwarming experience. I was with my friends, saw some acquaintances in school, friends in other schools, relatives etc. I never thought that a concert could be so much more than just a throng of people singing along to the band. It's such an immersive feeling and I can consider it as one of the best moments in my life.
7.) Jack Frost – A tradition you like to do every winter
Well we don't have winter here in Ph HAHAHAH but we do have a tradition every Christmas. Instead of doing the usual Noche Buena during Christmas Eve, we skip it and celebrate exactly on December 25. My parents want to have some privacy when it's Christmas eve (plus it's their wedding anniversary).
8.) Hero Boy – A memory you believed in a Holiday Wish/Miracle
Idk??? Although I did believe once that there was an actual Santa and just realized that he was not real when there was a decline in my gifts HAHAHHA. I knew for a fact that Santa was consistent with giving me expensive gifts, it was then that I realized that my tatay was the one who actually gave us the gifts under the Christmas tree and not Santa. After that, I didn't expect any expensive gifts anymore and juts became grateful with every little thing my tatay gave us. Also, my favorite gift that he gave me was an Encyclopedia with 100 facts and whatnot. I got into it so much that I memorized these useless facts AHAHAHH I really felt so smart at that time, but tbh this was also one of the many factors why I love books.
9.) Cindy Lou Who – a Favorite Holiday Tradition
I really don't care for traditions??? hahahha but I always demand macaroni salad for the Holidays.
10.) Frosty the Snowman – A memory involving snow or a memory you would like to have involving snow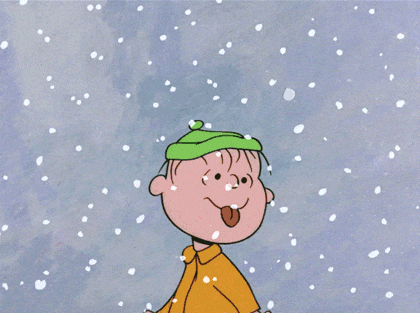 WE DON'T HAVE SNOW HERE SADLY. But if there was, I'll probably be making a snow angel, a snowman (duh), snowball fight, watch snowflakes float outside the window, AND FINALLY, read a book while I'm all covered up in sheets while the fire is crackling in the hearth and it's snowing outside. Totally a cliche that I want to happen in my own life!
11.) Rudolph the Red-Nosed Reindeer – A holiday activity you like doing.
Probably just greeting "Merry Christmas" to everyone in social media AND ALSO THE CHANCE TO CHAT MY CRUSH AHAHAHHA. (Unfortunately, I don't seem to have a crush this year though)
11.) Ebenezer Scrooge – "Bah, Humbag!" A favorite holiday saying or Quote
"One can never have enough socks," said Dumbledore. "Another Christmas has come and gone and I didn't get a single pair. People will insist on giving me books."
― J.K. Rowling, Harry Potter and the Sorcerer's Stone
I would probably tag others but I don't know any bloggers yet so anybody who wants to do this tag are free to participate! Anyway, Merry Christmas!!!!