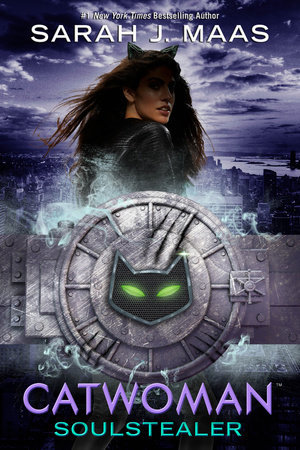 Title: Catwoman: Soulstealer
Author: Sarah J. Maas
Date Published: August 7, 2018
Rating: 4.00/5.00
Synopsis:  When the Bat's away, the Cat will play. It's time to see how many lives this cat really has. . . .
Two years after escaping Gotham City's slums, Selina Kyle returns as the mysterious and wealthy Holly Vanderhees. She quickly discovers that with Batman off on a vital mission, Batwing is left to hold back the tide of notorious criminals. Gotham City is ripe for the taking.
Meanwhile, Luke Fox wants to prove he has what it takes to help people in his role as Batwing. He targets a new thief on the prowl who seems cleverer than most. She has teamed up with Poison Ivy and Harley Quinn, and together they are wreaking havoc. This Catwoman may be Batwing's undoing
Add it on Goodreads | Buy it on Book Depository
Hello there allies, archenemies and, everyone in between! This marks the end of my buddy read-view with  Justine! We've previously buddy reviewed Wonder Woman: Warbringer as well as Batman: Nightwalker. Our buddy read-view was such a fun AND patient experience, I've become more immersed with the book blogging community since meeting Justine and doing these series! Now let's hop on to the review.
1. With the hype surrounding the author, did it ever intimidate you reading? How was your reading experience?
Truth be told I was kind of excited and wary of reading this. SJM's Throne of Glass series has been quite hyped all over in the bookish community, even my younger sister who doesn't usually read that many books gorged this up. It feels like the Game of Thrones TV series to me because everyone I adore seems to scream at me figuratively (albeit indirectly and noncommital) that I HAVE to read/watch it. The pressure's breaking me HAHAHAH.
However, for my first SJM read it was definitely a welcome surprise! I love her writing and this somehow persuaded me to read ACOTAR soon.
2. How would you describe Selina, Luke, Ivy, and Harley in 4 adjectives and 1 GIF?
I LOVE THIS QUESTION SO MUCH HHHNNGGRR. GIFs have been my guilty pleasures lately HAHAHA.
Selina – Resilient, Well-Prepared, Prone-to-sacrificing-herself-kind-of-attitude, Smort!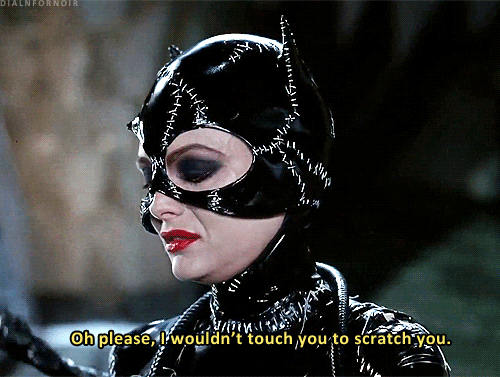 Luke – Sexy (goddangit Luke why do you have to be so attractive?), Unwavering, Indignant, Collected.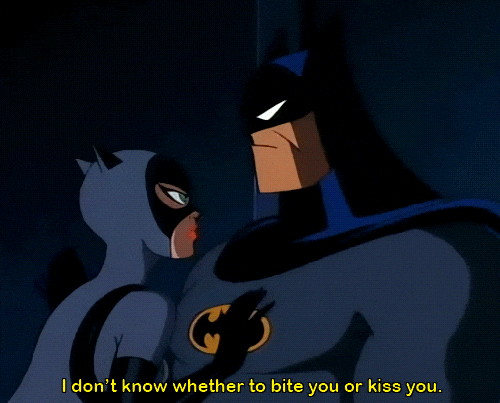 Ivy – Progressive, Believer, Heartwarming, Selfless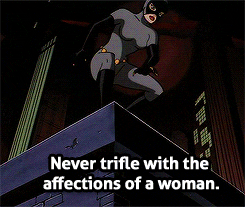 Harley – Impulsive, Calculating (in her own way), Creative, Striking.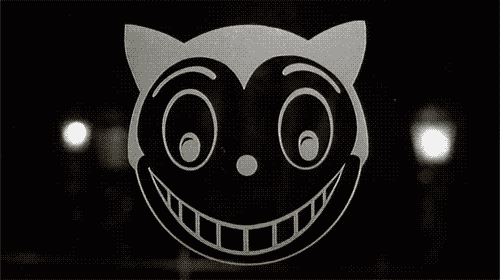 3. Do you have a favorite (non-spoilery) scenes from the book?
I really enjoyed the introductory part when we get to see Selina as a fighter before being Catwoman as well as how she switches into her constructed persona while undercover.
4. If you were to create a mini playlist for the book what songs would you include?
HMMMM a mini playlist??? The songs that I'm putting for this playlist may not correlate with the plot but more of the vibe of this book. Wow, I quite enjoyed creating this! Make sure to listen to these bands/ artists and their other albums! These question forced me to revisit my favorite bands aaaaaahhhhhh.
I didn't expect to enjoy making this playlist so much!!!!!! Thank you Justine!